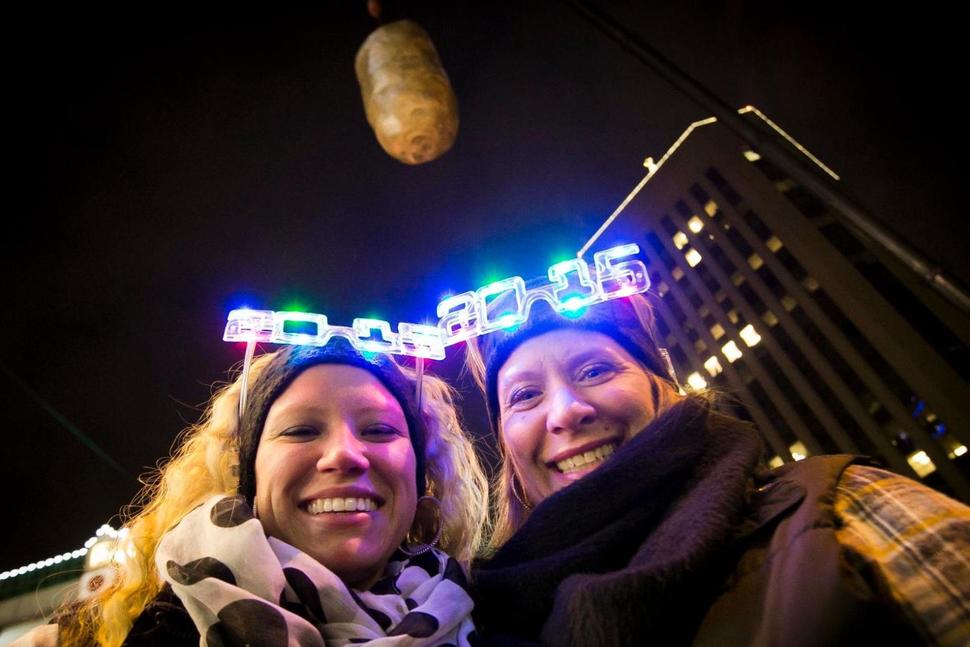 BOISE, Idaho (AP) — New York City drops a ball in Times Square when the clock marks New Year's Day, but in downtown Boise, Idaho, a giant potato falls from the sky.
The Idaho Potato Commission, the state agency that promotes and protects the starchy tuber, has upped its sponsorship to $50,000 for the event that's now in its fifth year, the Capital Press reported Wednesday.
Frank Muir, president of the commission, said the visibility for the state's most famous farm item increases every year the potato drops. The commission provided $5,000 during the event's inaugural year, and the offering later increased to $25,000.
"Every time we drop that potato, we get national and international coverage," Muir said. "It's getting more and more legs."
The event attracts about 35,000 people to downtown Boise on New Year's Eve. Dylan Cline, the founder of the event, said the drop has the potential to reach billions of people through major media coverage each year.
"I had no idea it was going to be such a phenomenon around the world," Cline said. "It just keeps growing and getting bigger and drawing more attention around the world."
Cline said the reasoning behind the potato was simply to celebrate the thing that Idaho is best known for.
"Idaho's potato industry is a money maker for the state, and people should get behind it and support it for making the state what it is today," Cline said. "I think it's something we should be proud of."
Copyright 2017 The Associated Press. All rights reserved. This material may not be published, broadcast, rewritten or redistributed.
Tags: Oregon, Idaho
https://www.usnews.com/news/best-states/idaho/articles/2017-11-03/sponsorship-increases-for-idaho-new-years-eve-potato-drop