10TH ANNUAL IDAHO® POTATO DROP
NEW YEAR'S EVE
IN DOWNTOWN BOISE, IDAHO
DEC. 31, 2022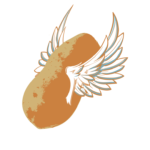 Starting at 6:00 PM
The Grown In Idaho® Main Stage comes to life with EMCEE Austin Von Johnson and Yeti Abides hosting the run of show with live music as the world-famous #GlowTato flies to its evening perch during the Idaho® Potato Rise.
Athletes test their meddle at the White Claw Urban-Air 2022 Ski and Snowboard Exhibition.
This cutting-edge snow park is the first of it's kind, utilizing tow-in winch systems and custom-built features from Olympic Snow Park designer Ryan Neptune of Gateway Parks and  top athletes Justin & Mason Kennedy of Onslaught Crew. Wrestle Club will battle once. again for the "Potato Belt Championship". Sample delicious local food and beverage by local mobile food vendors after touring the all ages beer garden and vendor camp located throughout the park. Don't forget to snap a picture with Spuddy Buddy and the Big Idaho® Potato Tour truck!
VIP "Very Important Potato"
Midnight
Covid-19