Entertainment 2017
Meet 2017's Lineup
Meet the talent that rang in the new year
Jeff Crosby & The Refugees Headliner
Live Music at the Main Stage
10:30 PM until 12:00 PM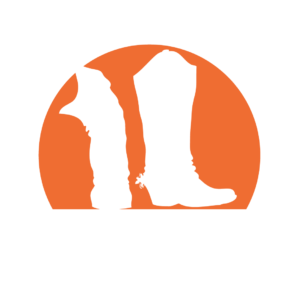 Gifted with a gritty and genuine voice that at once feels familiar to fans of rock and country music, Idaho-born songwriter, singer, and guitarist Jeff Crosby has been writing songs, grinding out shows, and sharing his unique perspective of Americana throughout the United States and beyond for the better part of the past 10 years.
Alongside him now to form "The Refugees", brother Andy Crosby (bass) and Will Prescott (drums) and Dave Manion (pedal steel/ guitar) have created a force of honest, provocative rock and roll that is quickly gathering both a fervent fan base and critical acclaim wherever they go.
Lounge on Fire
Live Music at the Main Stage
9:15PM until 10:15PM
Lounge on Fire is a steel cut, blackened and peppered, cock-eyed, funk-trunked, hip-dipped flat-on-your-back pants-off-dance-off machine, also known as a sexadelic freak funk band. Lecherously charged spitfire vocals from singer and guitarist Nathan Norton are backed by co-founder Josh Gilmore's precision finger-funk bass and Wade Ronsse's pulsing disco-rock drums. Alan Schwaderer's dexterously ripping keyboard, guitar, and accordion joins in, as well as an indomitable horn trio of Seth Hoffman on trumpet, Matt Patterson on saxophone, and Kevan Ash on trombone, to create a cabaret that offers a dance party for the dubious listener and a mélange of musical dynamics for those ambitious to engage beyond the beat.
SEAN HANCOCK
EMCEE at the Main Stage
​
Sean Hancock has been doing improvisation professionally for over a decade. He has studied at The Groundling's School of Improv, The Upright Citizens Brigade, Comedy Sportz and has performed monthly at I.O. West in L.A. Sean has been seen on the front page of funnyordie.com, crackle.com, revver.com and YouTube's comedy page for sketch performances. He's traveled the world improvising in over ten countries including much of the United States and has performed at the world's largest performance arts festival, Edinburgh's Fringe Festival for three consecutive years. He founded Monkey Butler Comedy UK in Sheffield England, contributing to one of the world's fastest growing improv theaters and schools. Sean also created and directed the L.A. variety show, "The Deluxe Show" that debuted in Hollywood, CA in 2009 giving performers a platform to showcase their multifaceted talents. He also founded Recycled Minds, a Boise-based improv theatre and school in 2011 which can be seen locally, internationally and on Celebrity Cruises.
GATEWAY PARKS
Athletic at the SnowPark
8:15PM to 9:00PM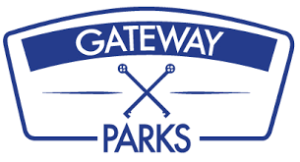 Visitors experience world-class terrain parks and tubing hills right in their local community. Whether tubing or catching air in the terrain park you will leave Gateway Parks feeling exhilarated and wanting more.
Come out for an affordable and fun-filled afternoon. Bring your whole family, your youth group, or company. We offer great group rates!