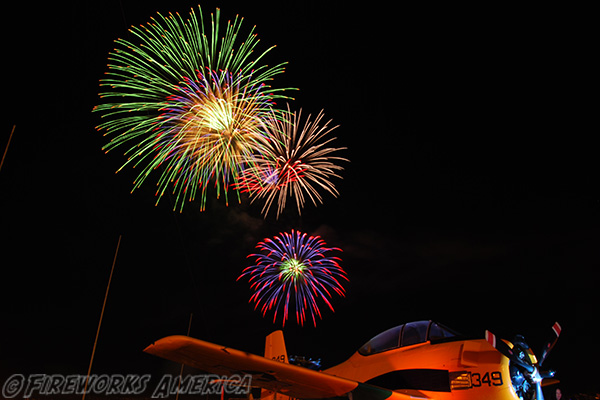 Fireworks America
The difference is QUALITY
Founded by an alliance of professional Pyrotechnicians whose expectations of excellence could not be met by traditional fireworks companies, Fireworks America has produced some of the largest and most spectaular displays in the world.
Super Bowl XXXVII Super Saturday City Party, the largest show ever produced on the West Coast.
The KGB Sky Show, the largest annual show west of the Mississippi.
Nightly and special productions for Sea World, Six Flags Magic Mountain and Paramount's Great America Park.
The San Diego Padres, The Sacramento Kings and San Diego Chargers.
American Idol and the Grammy Awards.
Tours such Chris Ledoux and Rammstein.
Thousands of annual Municipal and Special Events displays.