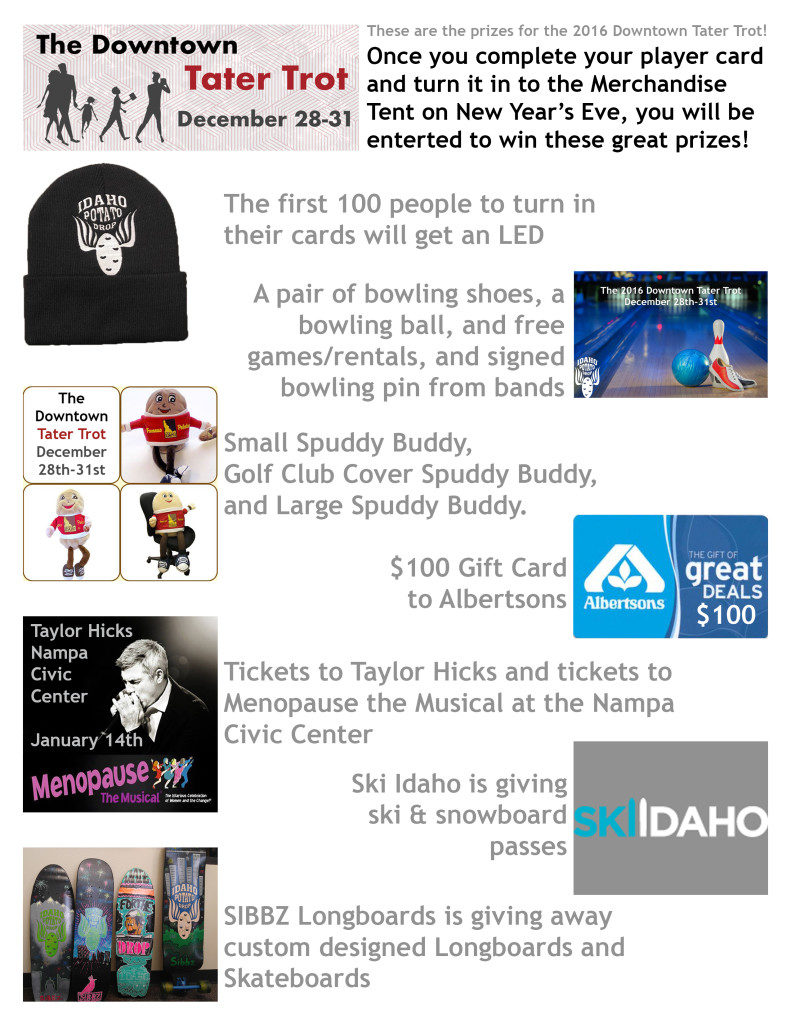 Today, the 2016 Downtown Tater Trot starts! Now through New Year's Eve, fill up your Player Card with stickers from 10 different participating downtown businesses.
It is FREE to attend, and is a whole lot of fun to play! Plus you get to learn about and support local businesses, find great special deals from these businesses, AND you can win some awesome prizes!
Visit https://idahopotatodrop.com/tater-trot-partners/ for more information!