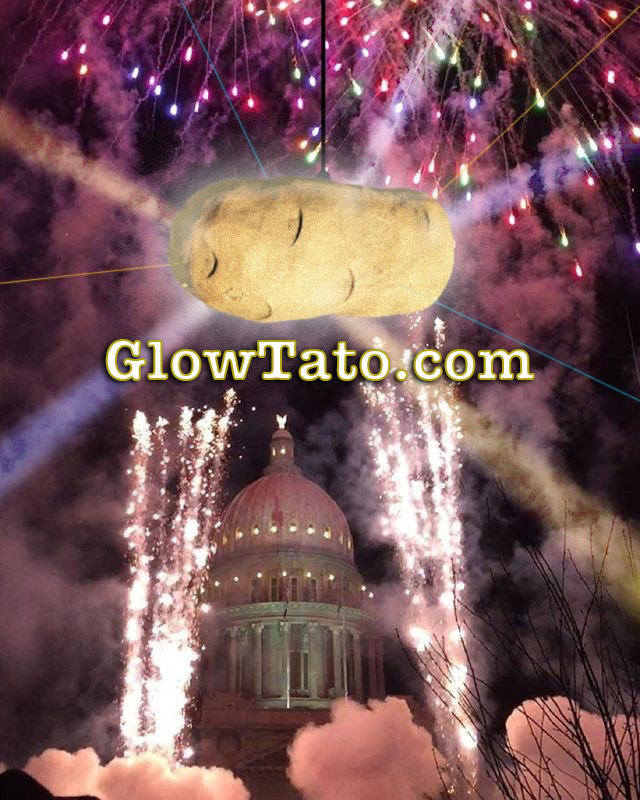 The Idaho® Potato Drop is building a new GlowTato for New Year's Eve this year, but we can't do it without your help!
To make the new potato, we will use an all-new innovative technique created by local artists, fabricators and craftsmen. To start, we will completely reshape, and retexture the potato to make it look and feel like a real potato. When the redesign is finished, we will make a mold of the old potato. When the mold has been created, a new polystyrene resin potato will be casted, which will allow light to shine through, but will be painted to look and feel like a real Idaho® Potato on the outside. Inside of the new potato, we will insert a frame with a high powered LED light box that can be programmed with custom lighting options (flashes, glows, sparkles and more). The new GlowTato will light up as we count down to midnight, creating a memorable, fun experience for all who attend. The GlowTato will also be horizontally dropped rather than vertically and durable enough for people to come up and touch it! The GlowTato is an all-new innovative design that will bring enjoyment for years to come.
Our event grows every year, and continues to gain worldwide media attention. However, the most common request we hear is that the potato needs something exciting added to it. Be a part of something BIG and contribute to the fabrication of this national icon!