VIP 2018/2019
December 31, 2018 @ 7:00 pm

-

January 1, 2019 @ 2:00 am

$100.00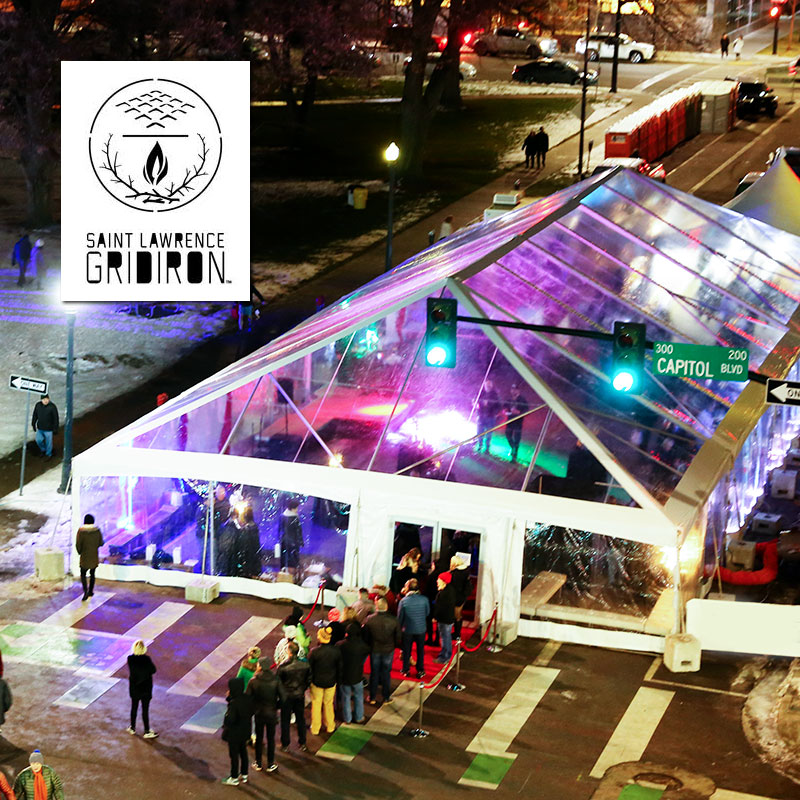 CYBER MONDAY SPECIAL
Get a Free Flying Potato Glow Pins with every VIP Ticket Purchase
Join us in the VIP Room for the 6th Annual Idaho® Potato Drop in Cecil D. Andrus Park (Capitol Park)!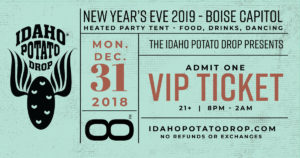 Ring in the new year with music and live performances for an unforgettable night of entertainment.  Enjoy VIP treatment and entertainment in a warm and elegant environment while enjoying 360 degree views of the entire event inside our crystal clear 40'x100′ room.
The all-new VIP room hosted by Cumulus Radio will connect to the adjoining Saint Lawrence Gridiron restaurant, with festive craft-cocktails, Hors d'oeuvre's and optional plated gourmet meals. VIP guests enjoy 360 degree views of the event, while experiencing intimate acoustic performances from Jeff Crosby, Matt Hopper and more. DJ Jett Rokk (Portland) will blast Spec-Taters off of the LED dance floor and into orbit with a Jett-fueled setlist. Casio Dreams plans to keep the floor rumbling with your favorite 80's hits just before partygoers tickle their funny bones with the zany comedy of Lady Bizness. VIP guests also receive a raffle ticket for a chance to win Big-ticket prizes, such as 5 day, 4 night Mexico vacation packages, a Snake River Spas Hot Tub, poker table and Idaho® Potato Drop merchandise.
Must be 21 and over, tickets available online through December 31st.
$50 early bird special July 31st through September 30th.
$75 second tier pricing October 1st through October 31st.
$100 November 1st through December 31st